Posts Tagged 'future'
7 results.
Oh hey, here is a comic about our inevitable future. (Oh, and it's maybe kinda inspired by the recent Arkane game PREY. My GOTY so far this year!)
by Kristian
on
January 18, 2016
at
00:00
It's been a few years since I saw it last, but I sure hope this isn't the exact plot of Eternal Sunshine of the Spotless Mind.
by Kristian
on
October 12, 2015
at
00:00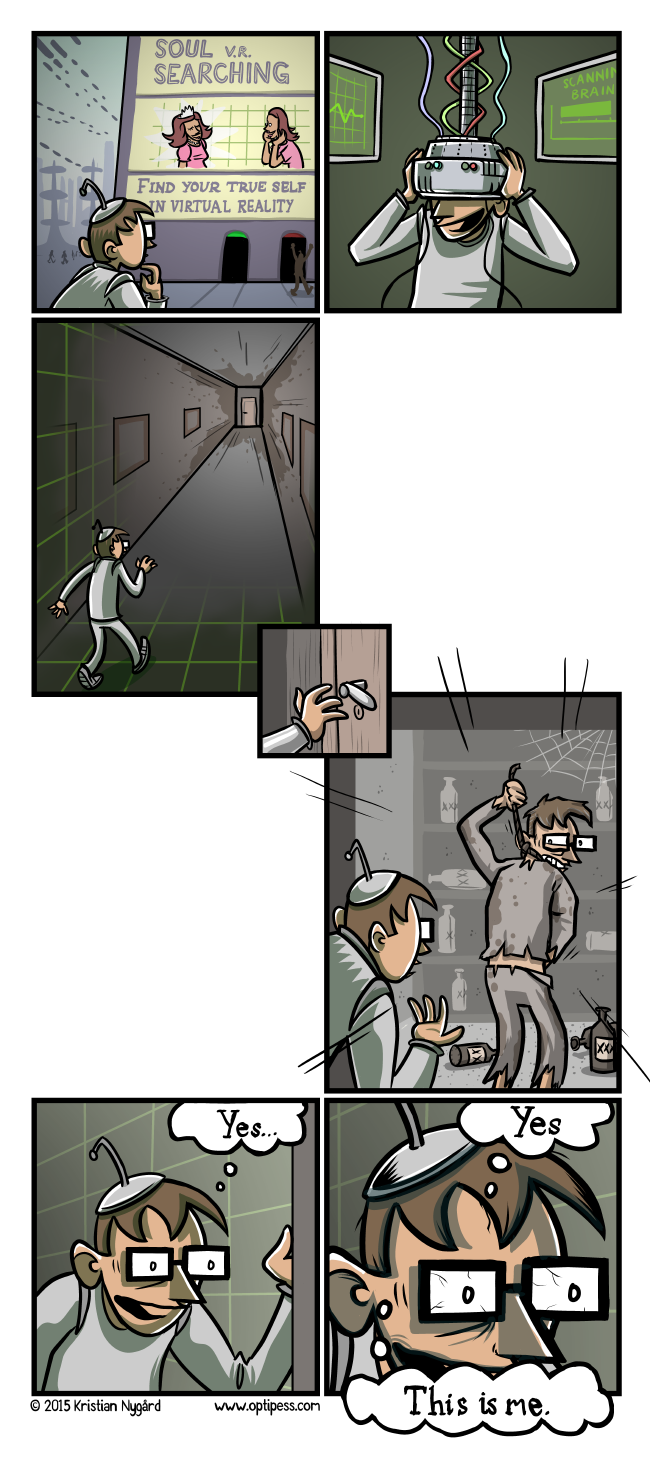 Wow ok, the excessive depravity of this comic is probably definitely NSFW, or maybe not Safe For Home either.
by Kristian
on
February 9, 2015
at
00:00

Here is a comic for all you Transhumanists out there! I for one can't wait to live forever amongst piles of cat pictures and horrible memes. (Provided I can afford the premium deal, that is.)